In office exfoliative procedure on the upper and lower lids. This gentle procedure helps remove demodex and bacteria.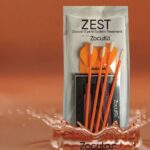 Demodex Brevis: genus of tiny mites that live near the oil glands in hair follicles, feeding on sebum; a greasy substance made by oil glands
Who's It for?
Anyone with itchy eyes, blepharitis, or those who routinely use lash extensions.
What to Expect:
Similar to the dentist; relax while receiving a thorough cleaning of the lid margins and lashes. The ZEST kit is made with micellar okra complex, called Zokrex™. (Created by an ophthalmologist for his own dry eye problems.) It is designed to gently clear oil and debris from the treated area. The treatment requires zero downtime and see immediate results.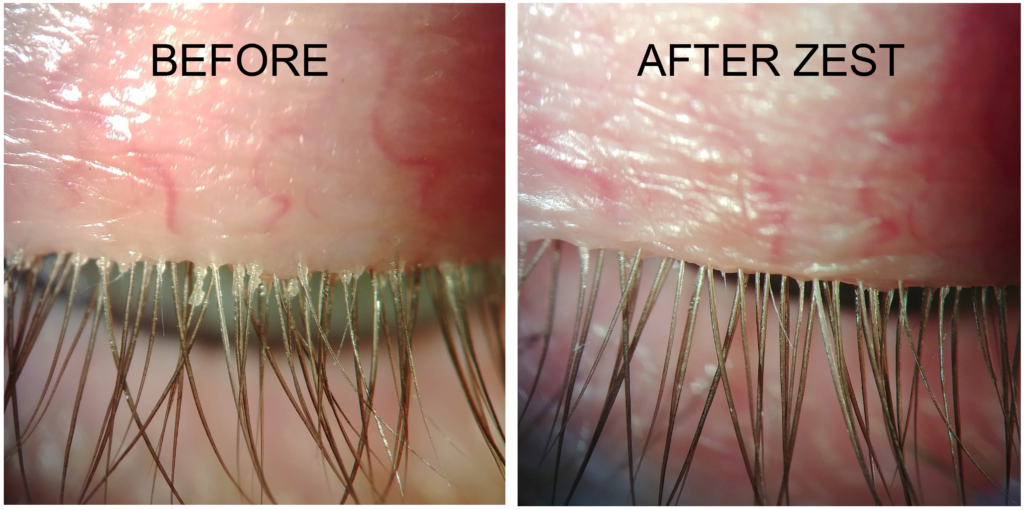 At home products:
ZocuFoam Eyelid Cleanser and Moisturizer: Delivers the soothing and calming action of Zokrex™ with activated natural okra complexes along with the deep cleansing power of micellar Zocusomes™. It's pH balanced for the ocular surface and has been clinically shown to be effective against Demodex.
ZocuWipe 30 Count: Get immediate and long-lasting results. Contains Zokrex™ with active okra complex. The power of okra in the palm of your hands.
Zocular Combo Pack: Achieve combined effects of ZocuWipes™ and ZocuFoam™ in a convenient combo pack.
ZocuShield Syringe: Don't let the name fool you; just one drop of gel is all it takes to see and feel the difference. Each ZocuShield syringe contains 10ml of gel that delivers micellar okra complexes to provide superior clinical outcomes.