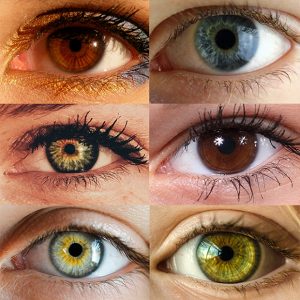 When you were a child, do you remember staring contests? That feeling you got when you hold your eyes open as long as possible? Generally, having to blink several times after, resulting in watery eyes. Or maybe staring at a computer screen for hours on end. Same feeling? Same result! It's all dry eye!!
Dr. Flaherty loves to educate her patients about "the why" and work together to customize a treatment plan to get you back on track.
What is Dry Eye?
There are multiple forms of dry eye. Simply put, it is when there is a breakdown of one or more portions of the tear film prohibiting its intended function.
It can disguise itself as:
Feeling that something is in the eye
Dryness or overall grittiness
Itchiness, burning and/or redness (inflammation)
Sensitivity to light
Fluctuating vision
Excessive tearing/watering
There are many other things that can contribute; medications and/or health conditions, partial blinking, environmental factors, cosmetics, water intake, screen time, contact lens wear, just to name a few.
Dry Eye Treatments
Just as there are many causes and types of dry eye, there are many treatments. These can range from hot mask compresses to IPL (Intense Pulsed Light) sessions, and/or a combination of things in between. Treatment plans will always start with baseline tear film and meibography images (imaging of the composition of the tear film and of the glands that produce the oil that protects the tears) and a thorough consultation with Dr. Flaherty. During this visit she will review all aspects of what is applied to the face in your daily routine, eyelid hygiene and nutritional/water intake to dive deep to determine your main cause of dry eye. Once that determination has been made, Dr. Flaherty will work with you to develop the best course of action to alleviate your problem.
Call us today to schedule your dry eye consultation.